Martin's getting off Death Row

Read more under "Letters from my guests"
Houston Chronicle, August 25



Ex-death row inmate paroled in Houston


A former Texas death row inmate whose conviction was overturned, partly because of problems in the Houston Police Department's crime lab, walked out of the Harris County Jail today after being paroled.
Martin Allen Draughon did not comment before getting into a state-owned car and being driven away from the downtown jail.
Michelle Lyons, a spokeswoman for the Texas Department of Criminal Justice, said Draughon was being taken to Livingston, where he will live with a friend, identified as Joy Weathers.
Draughon, who was sentenced to death for killing a man in 1986 while fleeing a botched robbery in Houston, was released from prison on a program called intensive mandatory supervision.
He could be eligible for release from the program in 20 years, Lyons said.
His conviction was overturned in September 2004 when U.S. District Judge Lee Rosenthal ruled that a ballistics expert had presented evidence showing that the victim, Armando Guerrero, was killed by a bullet that had ricocheted.
Draughon had maintained that he had fired several shots only to frighten people and prevent them from chasing him as he fled after the failed robbery of a restaurant.
Rosenthal ruled that Draughon's attorney had failed to hire a ballistics expert to present evidence about the bullet in the trial.
She also cited "serious questions" about the accuracy of analysis in the HPD crime lab, which is still the subject of an independent investigation because of problems in several divisions, including ballistics.
Rather than put Draughon on trial again, prosecutors reached a plea agreement with him that called for a 40-year sentence.
That period is based on a combination of the time he has served and the "good time" he accumulated while in prison.
The conditions of his mandatory supervision include reporting to a parole officer 9 times a month, Lyons said.
He also will be fitted with a global positioning system monitor so that parole officials can track his movements.
While living in Livington, Draughon won't be far from the Polunsky Unit and his former home on death row.
---



A somber greeting from the

Execution Capital of North America




Wow, I can hardly believe I'm on the Internet.
I know this has to be reaching at least one or two more people than I normally could just reach by writing letters.

First of all I want to say that I won't know what this website will look like on a computer screen, as I do not have access to the Internet and can not view it for myself or have a hand in developing the graphics that may or may not be used.
I just hope that it will catch your eye and that you will want to continue further. Please continue to scan and read the materials it contains. With some Grace and a lot of luck, perhaps I will manage to write something that will speak to your heart.

I have only a vague understanding of websites and the Internet and zero experience with them, considering I have never even used a computer in my life. And now here I am on the "net".
I read all that I can about all of it and I will no doubt learn more about the Internet and websites as time passes, and in that event I would like to try to really customize this one and make it as appealing to the casual scanning eye as possible.

Have you ever taken a look inside the mind and heart of one sentenced to death and caged within the bowels of the executioners castle?
Probably not. The raging psychological war that goes hand in sitting helpless on death row, does tend to get a bit tense at times. So then, why not amuse yourself at my expense and read what this heart and soul manages to scream out onto the page while he's still alive and able.
You might even find yourself surprised that I seem so human! I am after all, you know. Just another regular guy. Life took a weird and serious turn and events transpired that caused me to be here.
I won't talk about my case on advice of my appeal counsel. Somehow I am still maintaining the slightest shimmer of hope not to be executed here so I have to listen to counsel.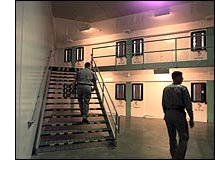 Writing has been 99% of my communication with the outside world for the past 10 years. There's no telling how many pages, how many reams and volumes I have written during this time. I wish I would've had some place to keep a copy of all of it stored, for it seems to provide me with a sense of life. Just to look at something done, something that marks the passing of time for me, helps me to remember that still I am alive.

Alas, I have not saved everything I have written over the years, for numerous reasons.
Hopefully, with the creation of this website I will have just the right forum to preserve the majority of what I write from now on. We will both see how it goes.

I want you, in the meantime, to please read on.
I welcome and all questions or comments you might have, and I'll do my best to answer them all.
Just E-mail them to the address provided and Niels will forward them on to me.
As for myself, in the meantime I will continue trying to say a decent goodbye to the men around me, as they are one by one led off to be murdered, while simultaneously trying to keep my chin up enough to make these letters seem coherent and somehow useful.

From the Execution Capital of North America



May 27, 1997

Sincerely
Martin A. Draughon



---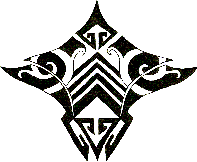 T E M P U S F U G I T

A COLLECTION OF PROSE AND POETRY

BY TROVATORE POETASTER AND MARTIN DRAUGHON

The poems in this chapbook were written primarily for our friends and family.
They were also written for ourselves in an effort to find "reason" in the situation we now find ourselves in. They're a medium used to vent our emotions, to face our "reality", and to try to relate this unnatural existence to others.
We hope the reader will be able to feel our pain and regret, and come to understand that we're not the unfeeling animals which the Judges and D.A.'s claim we are in the Political rhetoric used to further their own careers and to build their reputations as "Defenders of Justice".

"Trovatore Poetaster" is a pseudonym used for the collaborative efforts of Martin A. Draughon, #878, and Ted C. Cole, #906, both of whom are sitting on Texas' Death Row.

Books are selling for $15.00 U.S. dollars, which includes shipping & handling.
To order a book or books, make your check or money order payable to:

Angela Witt

E-mail: angwitt878@yahoo.com

Thank You very much for your support and/or curiosity.